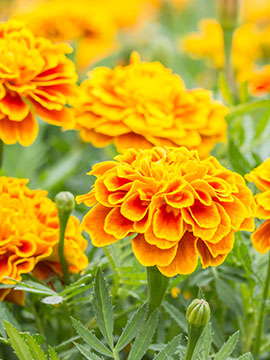 Obituary of Thomas Young
Young, Thomas S.
Thomas Steele Young, of Forest Hills, PA, lost his long and courageous battle with Alzheimer's disease on July 14, 2018. He was 66. Tom leaves behind his beloved wife of 35 years, Sheila Young; his children, William E. Young (Suzy) and Laura S. Duffany (Nicholas); along with many devoted friends and relatives. Tom was preceded in death by his parents, William W. and Anne Steele Young and his sister, Elizabeth Young DeBruyne.
Tom was a caring and loving husband and father. Originally from the Rochester, NY area, Tom attended Carnegie Mellon University where he earned his Bachelor of Science degree in electrical engineering. For more than 40 years, Tom was a highly respected and talented theatrical stage designer whose work spanned across the U.S. and to many other parts of the globe. While at home, Tom was also renowned for his talent for growing and nurturing beautiful, colorful gardens. After his diagnosis more than seven years ago and despite the Alzheimer's robbing Tom and his family of precious time and memories, it did not define his life or how he will be remembered. Tom managed to come to terms with this insidious disease with the same grace, dignity, and self-deprecating humor that he approached most other matters in life. He will mostly be remembered for his soft spoken, kind demeanor, and his warm smile and sparkling eyes that complimented a brilliant mind and a quick and very funny wit.

Visitation and a memorial service will be scheduled and announced to family and friends in the coming weeks. In lieu of flowers, the family requests that donations be contributed in Tom's memory to the Alzheimer's Association, 225 N. Michigan Avenue, Fl. 17, Chicago, IL 60601 or on-line at www.alz.org.