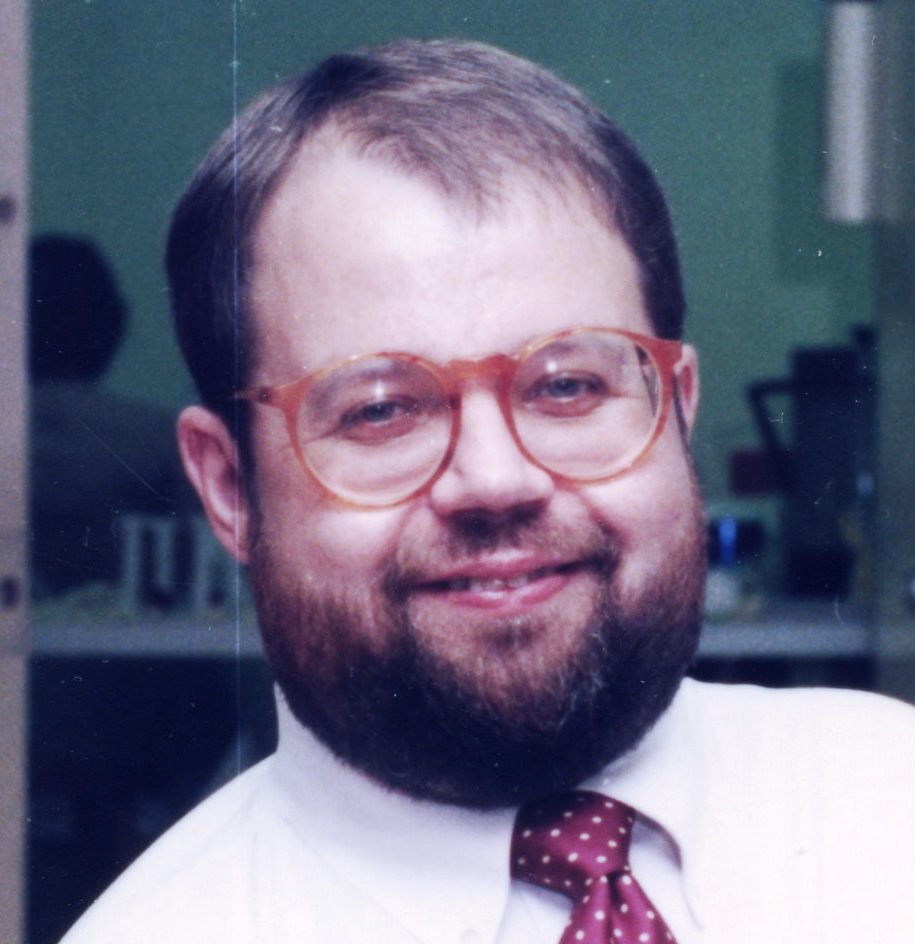 Obituary of John H. McDowell, III
McDowell
John H. III
Of Shadyside on Thursday, November 15, 2018. John had many idyllic memories of the family farm, his horse Flash and the orchard before the family moved into the village of Hickory in Washington County, where he rejoiced in Little League games. His life changed drastically when at 8½, he was stricken with rheumatoid arthritis, and after 18 months in Children's Hospital, Pittsburgh, went home in a wheelchair for the next 20 years.
A 1964 graduate of Fort Cherry High School, he earned a B.S. degree in mathematics from the University of Pittsburgh and worked as a biostatistician in several area hospitals. At the old St. Margaret's, he was also in charge of the Credit Union for several years. As soon as early hip- and knee-implants were successful, he had operations done on both legs, getting him out of the chair and onto crutches for the next 8 years. His wife Barra recalls, "A few months before we met 32 years ago, he was able to use just a cane, and collected several unusual ones, turning the need into a fashion accessory!" He would have many orthopedic surgeries on his legs and back, learning to walk again as an adult more than a dozen times.
Briefly in real estate, John's true career was as a computer programmer/analyst. In addition to working in the ACIS Department at Carnegie Mellon University, he was a member of Staff Council, chaired it for two terms, and received a plaque lauding his leadership in implementing ADA adaptations on campus, and earned his MPM from the Heinz School in 1997. Later he worked for TechRx before starting Vela Carina, the first of his two consulting companies.
John was a person of great curiosity; every recuperation led to new interests, thoroughly and joyously explored. One was music (rock & roll, opera, and jazz). Another was sports; in college he was the scorekeeper for Hickory's Little League games, as well as later "managing" a team for a Pro3 board game league (he developed a Palm Pilot app that he licensed to the game's company), as well as recently having two winning football fantasy teams. Other interests included astronomy (Volunteer of the Year twice at Phipps Observatory on the North Side); ham radio; Mideastern archeology; computer artwork; theology and the Shroud of Turin; Biblical archeology; high mountains and high mountain climbers (he designed two award-winning pages on El Misti and Aconcagua in the Andes); volunteering at the Ligonier Highland Games; genealogy; and he became an authority on the life of Alexander the Great. He was a friend of Bill's for 37 years.
Preceded in death by his parents, John H. McDowell, Jr. and Myrtle Neil McDowell, and older sister Mary Jo Williams, John is survived by his wife, Barra Jacob-McDowell of Pittsburgh; two nieces, Cathleen Danley Seybert (Kenny) of Washington, PA, and Gretchen Danley McNary (Ron) of Pittsburgh; extended family; and friends throughout the world. Friends received at McCabe Bros., Inc. Funeral Home, 6214 Walnut Street, Shadyside on Monday, 4-8 pm, where a remembrance service will be on Tuesday at 11 am. Light refreshments will be served at John's residence party room following the service. Interment private. Please make any donations to the Brady Campaign to Prevent Gun Violence (www.bradycampaign.org) or the Arthritis Foundation (www.arthritis.org). Condolences may be left at www.mccabebrothers.com