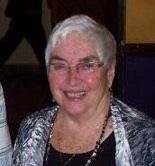 Obituary of Helen T. McKinney
Helen Theresa Harding McKinney, 92, of Oakland, formerly of Greenfield and Squirrel Hill, died December 9, 2018. Beloved wife for 66 years of Joseph E. McKinney. Cherished mother of the late James P. McKinney (David E. Cowles, Jr.), MaryAnn Pfleger (Brian), John J. McKinney (Mary Corrigan), and P. Shea (Janis Williams McKinney). Loving grandmother of Meghan L. Popp (Adam), Jennifer A. Hohman (Robert), the late Amy E. Pfleger, Heather J. Taylor (Christopher), Daniel M. Pfleger, Nicholas B. Pfleger, Michael P. Pfleger, Bryan C. Pfleger, Mark A. Pfleger, Justin Cowles, Allison Baker (Orry), Sean M. Corrigan (Sharie Renee), Robert S. Thompson (Heather Ebner), Peter N. Thompson, Sophie M. Thompson, Sally A. Thompson, Mary Kayliegh Thompson, Calvin Waye McKinney and Calista Joe McKinney. Devoted great-grandmother of Luke J. Popp, Emma E. Popp, Elizabeth A. Hohman, Hayden J. Taylor, Robert Hanna, Michael Ebner, Landon Thompson, Killian Thompson, Myles Young and Daniel Young. Treasured eldest sister of the late Mary Frances Harding Killion (the late Paul), the late Ann Harding Mahoney Gilin (the late Thomas J. Mahoney III and the late David Gilin), and the late Alberta Harding Simmons (William J., Jr., now married to Bette Rae). Beloved sister-in-law of the late Emmett R. (the late Nancy McNamara McKinney), Peter Allan (the late Eileen Bonner McKinney), and the late Ann L.Betzig (the late William F.) Devoted daughter of the late Nell Murray Harding and the late James D. Harding. Beloved aunt and great-aunt to multitudes.
Helen was a proud graduate of St. Rosalia High School in Greenfield. She worked for the Federal Reserve Bank and WCAE Radio in the 1940s, Ketchum Inc. and the Red Cross in the 1950s, and the Carnegie Library of Pittsburgh (Squirrel Hill branch) in the 1980s and 1990s; but her true calling was her decades of selfless volunteer work. Helen was especially devoted to caring for the elderly, most recently as a volunteer at Forbes Hospice. Helen was a devout Catholic and a Eucharistic Minister at St. Philomena Church, St. Bede Church, and Presbyterian Hospital. Helen was also a superb cook, an avid bridge player, and had a truly amazing ability to remember peoples' names and faces. Helen had an unforgettable laugh and a profound joy who was intensely devoted to her family, her church and her community. The world will not be the same without her.
Friends received at McCabe Bros., Inc., 6214 Walnut Street, Shadyside on Thursday, 5-8 pm, and Friday, 2-4 and 6-8 pm. A Mass of Christian Burial will be held in St. Paul Cathedral on Saturday at 1:30 pm. In lieu of flowers, the family suggests donations to St. Vincent De Paul Society, c/o St. Paul Cathedral. Condolences may be expressed at www.mccabebrothers.com
To send flowers to the family of Helen McKinney, please visit Tribute Store