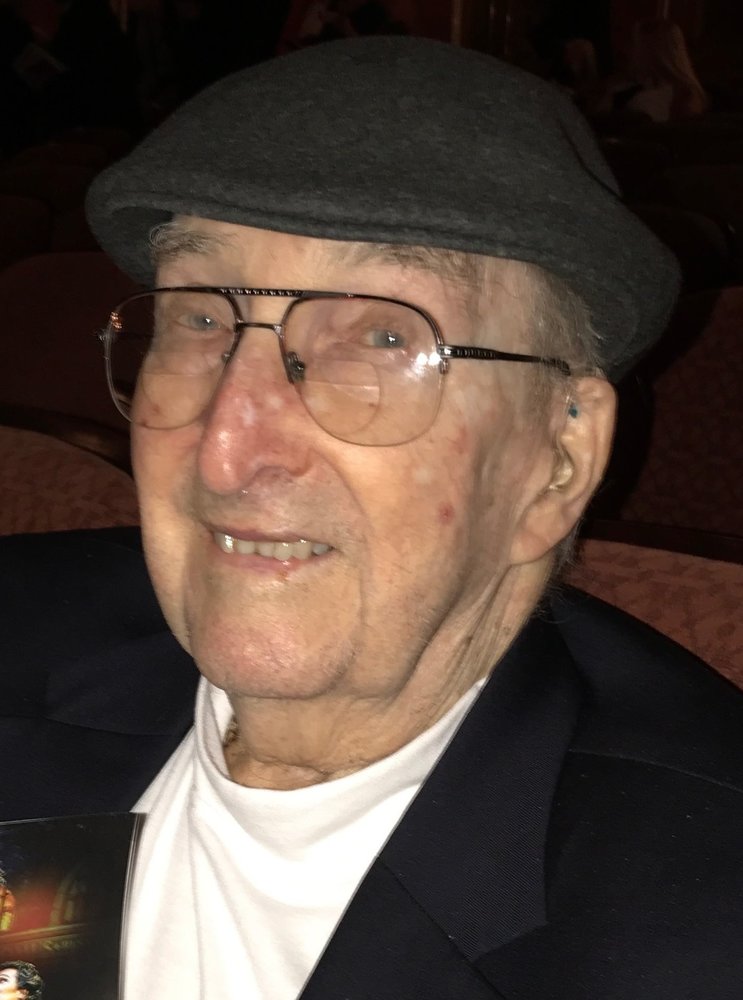 Obituary of Joseph E. McKinney
McKinney
Joseph E.
Joseph Edward McKinney, 94, of Oakland, formerly of Homestead Park and Squirrel Hill, died September 17, 2019. Beloved husband for 66 years of the late Helen Harding McKinney. Cherished father of the late James P. McKinney (David E. Cowles, Jr), Mary Ann McKinney Pfleger (Brian), John J. McKinney (Mary Corrigan), P. Shea McKinney (Janis Williams McKinney). Loving grandfather of Meghan Pfleger Popp (Adam), Jennifer Pfleger Hohman (Robert), Heather Pfleger Taylor (Christopher), Daniel Pfleger, Nicholas Pfleger, Michael Pfleger (Catelyn Cocuzzi), Bryan Pfleger, Mark Pfleger, Justin Cowles, Allison Baker (Ory), Sean Corrigan (Sharie Renee), Robert Thompson, Peter Thompson, Sophie Thompson, Sally Thompson, Mary Kayliegh Thompson, Calvin McKinney, and Calista Joe McKinney. Devoted great-grandfather of Luke Popp, Emma Popp, Elizabeth Hohman, Hayden Taylor, Robert Hanna, Michael Ebner, Landon Thompson, Killian Thompson, Myles Young and Daniel Young.
Devoted son of the late Peter A. McKinney and the late Anna Kennedy McKinney. Treasured brother of the late Emmett (the late Nancy McNamara McKinney), the late Peter Allan (the late Eileen Bonner McKinney), and the late Ann McKinney Betzig (the late Bill Betzig). Beloved brother-in-law of the late Mary Francis Harding Killion (the late Paul Killion), the late Ann Harding Mahoney Gilin (the late Thomas Mahoney III and the late Dave Gilin), and the late Alberta Harding Simmons (William J. Simmons Jr, now married to Bette Rae Simmons).
Joe was a proud graduate of Munhall HS and Duquesne University. He also studied at St. Vincent Seminary. He served in WWII as an infantryman in the 86th Blackhawks Division, seeing service in both European and Pacific Theatres. This included the Battle of the Bulge, the Ruhr Pocket, Berchtesgaden, the rescue of the Hungarian Crown Jewels and pacification duty in the Philippines. Joe worked his entire career for the Pittsburgh Press, starting as a paperboy, owning his own newspaper distributorship, and eventually becoming Circulation Manager. As such, Joe served as negotiation lead for 3 union-management contracts.
Joe volunteered extensively, serving on the Parish Council at St. Philomena Church, and as a Lector and Eucharistic Minister at St. Philomena and St. Bede Churches. He volunteered at Forbes Hospice, where he gave solace to many. Joe also was a reading tutor for several organizations.
Joe was kind and patient. He taught his children and grandchildren how to parallel park. He was a skilled handyman and never met a challenge that he couldn't figure out or invent a solution for. He was passionate about Pittsburgh sports, and loved his Pirates, Steelers and Penguins. He was an avid golfer and bridge player. He played the card game euchre with an expertise and gusto that will be sorely missed. His children, grandchildren and great-grandchildren were the joy of his life, and Helen was the love of his life.
Friends received at McCabe Bros., Inc., 6214 Walnut Street, Shadyside on Thursday, 5-8 pm, and Friday, 2-4 and 6-8 pm. A Mass of Christian Burial will be held in St. Therese of Lisieux Church, Munhall on Saturday at 11:00 am.
In lieu of flowers, the family suggests donations in Joe's name to St. Vincent De Paul Society, c/o St. Therese of Lisieux Church. Condolences may be expressed at www.mccabebrothers.com