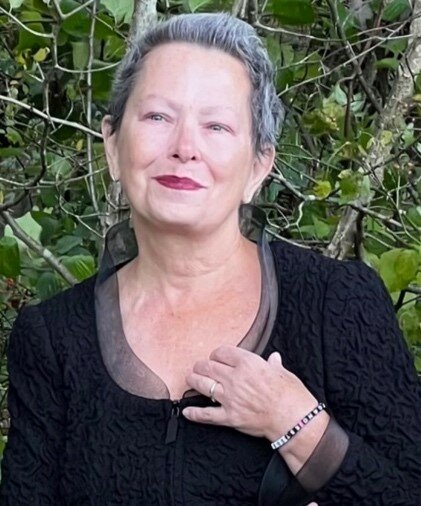 Obituary of Tica (Martha Helon) Hall, Ph.D.
Tica (Martha Helon) Hall, Ph.D., Professor of Psychiatry at the University of Pittsburgh, ended the last of her many journeys on March 18, 2023, surrounded by family and friends. Tica was preceded in death by her parents, George Waverly Briggs Hall, Jr., and Martha Helon Rand Hall. Her survivors include her loving husband, Kenneth Batista; son, Gabriel Batista; sisters, Sylvia Hall Inchausti and Miriam Hall Kirch; brother-in-law, David Inchausti; nieces, Alix and Samantha Inchausti; nephew, Mikel Inchausti; niece, Sarah Kirch; uncle and aunt, Tom and Karyn Rand; aunt, Lois Booth; cousin, Catherine Tate Hall; many other family members; and friends and colleagues scattered across the globe.
Tica was born on March 14, 1959, in San Tomé, among the oil fields of eastern Venezuela, and spent her early years in South America. In Lagunillas, on Lake Maracaibo in western Venezuela, she played in a yard filled with banana plants and mango and rubber trees, where iguanas lounged in the sun. During school holidays, Tica traveled with her family in the Andes, sleeping in the camper her father had built on the back of a pickup truck. In Santa Cruz de la Sierra, Bolivia, she came to know tree sloths, not iguanas, and certainly not squirrels, as trees' proper residents. In the high mountains of La Paz, Bolivia Tica fell in love with alpacas and llamas (pronounced "yama", not "lama", she would inform you). In Buenos Aires, Argentina, upon meeting her friend's pet penguin, Admiral Bird, she put those tuxedoed charmers at the top of her list of favorite animals, where they remained for the rest of her life. And from Bogotá, Colombia, Tica explored rain forests where orchids grew on every tree, and the lake where, centuries ago, chieftains covered in gold dust enacted the ritual that gave rise to the legend of El Dorado.
No wonder, then, that Tica's curiosity and love of learning took her around the world but at the same time grounded her. Tica visited every continent except Antarctica, and she brought treasures from each country back to Pittsburgh, the city she loved and called home for most of her adult life. She filled her home with tropical forms and colors, but she took special joy in Pittsburgh's seasons, relishing each snowfall as much as the spring and summer blooms and autumn leaves in the garden she lovingly created and tended.
Tica approached all things in life with great passion, but she was particularly devoted to her career. Tica completed her PhD in Biological and Health Psychology at University of Pittsburgh in 1996 and developed a world-renowned research program at the intersection of sleep, stress, and health. As Professor of Psychiatry at the University of Pittsburgh School of Medicine, Tica created an enduring legacy by conducting novel research, and teaching and mentoring many students and early-career faculty. Her professional achievements included serving as President of the American Psychosomatic Society (2012–13) and the Academy of Behavioral Medicine Research (2018–19), and as a member of the Board of Directors for the Sleep Research Society (2019–2021). Starting early in her career, Tica won numerous awards for her academic accomplishments. She was proud and deeply touched that the American Psychosomatic Society endowed both a mentoring award and a research award in her name.
Despite these accomplishments, Tica's most beloved role was that of mother. She was fiercely devoted to her son, Gabriel. Her biggest regret in life was that she would not be able to attend his graduation from Bowdoin College in May 2023.
The dozens of heartfelt tributes to her both during her life and at the time of her death testify to Tica's talent—her gift—for friendship. Throughout her lifetime, even while quite ill, she was a consummate hostess. She surrounded herself with friends, family, the music both she and Ken loved, and the carefully curated artifacts of her adventurous life.
Tica resisted the metaphors of war and battle when talking about her cancer, preferring instead to describe it as a journey. Although Tica's journey in this realm has ended, she left many guideposts for us to follow.
The family wishes to thank Meryl Butters, Helen Petracchi, and Ann Mathias, affectionately known as "Tica's squad," for their enduring love and tireless support.
We will hold a celebration of life in Tica's honor in the future. Contributions in Tica's memory can be made to 412Thrive, or by sending a check payable to "412Thrive" to 44 Woody Crest Drive, Pittsburgh PA 15234. Condolences may be left at www.mccabebrothers.com.