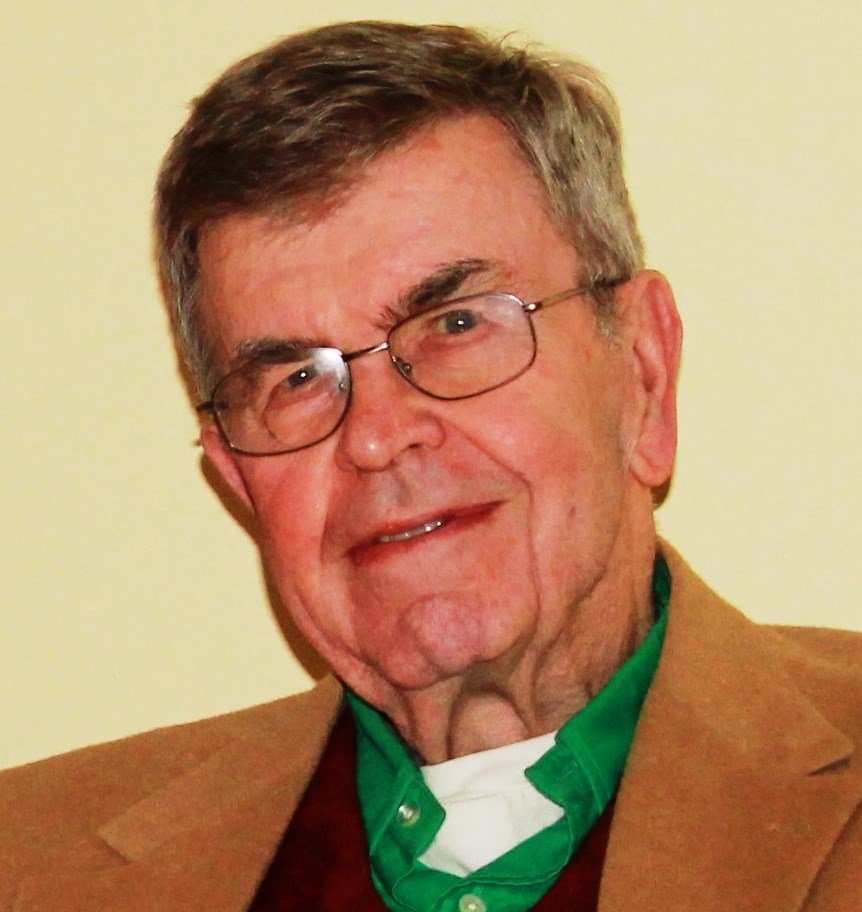 Obituary of James O'Day
O'Day, James F. Sr., Esq.
Age 87, of Pittsburgh, PA died with his family at his side on January 4, 2018. He was born on July 27, 1930 in Cleveland, Ohio. The oldest of two children of the late Michael John O'Day (born Kildysart, County Clare, Ireland) and the late Dorothy Genevieve Ruby O'Day (born Cleveland, Ohio). Mr. O'Day was a 1948 graduate of Cathedral Latin High School in Cleveland, Ohio where he was a class officer, Honor roll student and played center on the Cathedral Latin State Championship football team. He attended Duquesne University in Pittsburgh, Pennsylvania on a football scholarship, at a time when Duquesne Football was a D1 football program. He was a Dean's List honor roll student in the Duquesne School of Business Administration, President of Kappa Sigma Phi Catholic social fraternity, a cadet colonel in the Army R.O.T.C., and was President of the Duquesne University Intra-Fraternity Council. In 1990 he was inducted in the Duquesne Sports Hall Of Fame. In the early 1950's he was commissioned a 2nd Lieutenant and served with the 3rd Armored Cavalry Regiment, whose former Commander was the legendary World War II hero General George S. Patton. In 1953 Mr. O'Day served overseas in Korea as an Artillery Liaison Officer with the 23rd Infantry Regiment during the Korean War. After the US-North Korean truce he returned to the United States in March 1954 and was honorably discharged. From 1954 to 1957 he attended Case Western Reserve University Law School in Cleveland, Ohio where he served on the Law Review as an Associate Editor. In 1957 he married the late Mary Elizabeth Gibson in Leetonia, Ohio. He and the lovely Mary were proud parents of 7 children, 18 grandchildren and 2 great grandchildren: Mary M. O'Day, Esq. (son-in-law Peter J. Kalis, Esq., grandchildren Marina A. Kalis and Michael T.E. Kalis, Esq.), James F. O'Day Jr. (daughter-in-law Michelle O'Day, grandchildren Kyle Yeager and Kara Yeager), John G. O'Day, Esq. (grandchildren John G. O'Day Jr. and Catherine K. O'Day), Nancy M. Eichenlaub (son-in-law David M. Eichenlaub, grandchildren Catherine M. Eichenlaub, Grace E. Eichenlaub and David J. Eichenlaub), Ann O'Day Heinauer (son-in-law Timothy Shields, grandchildren Mary Elizabeth Heinauer, Esq., Albert J. Heinauer, Jr., Maximillian J. Heinauer and Olivia A. Heinauer and great-grandchildren Ryan C. Lambert, Jr. and Grace M. O'Donnell), Michael P. O'Day, Esq. (daughter-in-law Rochelle S. O'Day, grandchildren Caroline B. O'Day and Michael P. O'Day, Jr.), Thomas E. O'Day ( grandchildren Burk J. O'Day, Rachel A. O'Day and Thomas E. O'Day, Jr. ). He was preceded in death in 2011 by his younger brother Kevin M. O'Day, Cleveland, Ohio. Mr. O'Day was employed as an attorney in Cleveland, Ohio with the New York Central Railroad and thereafter as Associate Counsel of the National Castings Company and then in the Legal Department of the Cleveland Trust Company. In 1970 he moved to Pittsburgh, PA to become Vice President Governmental Affairs of the Pittsburgh National Bank where he served from 1970 to 1997 when he retired as Senior Vice President. His beloved wife Mary died in April 2010. She had served as President of the Duquesne University Women's Advisory Board and raised seven fine children. He served on the Duquesne University Board of Directors from 1970 to 2010 and was the recipient of the Father McAnulty Service Award for his dedication and service to Duquesne University. He chaired the Duquesne University Board's Athletic Committee and was an Emeritus Member of Duquesne University's Board of Directors until his passing. He was an avid reader and tennis player but mostly enjoyed spending time with his beloved family, who will greatly miss him. He instilled in his children and grandchildren a strong sense of the importance of family along with his love of God and Country. Friends received at McCabe Bros., Inc. Funeral Home, 6214 Walnut Street, Shadyside on Monday, 3-7 pm. A Mass of Christian Burial wil be held at Duquesne University on Tuesday at 10:30 am. THOSE WISHING TO ATTEND PLEASE GATHER AT THE CHURCH. Entombment to follow at Holy Savior Cemetery.